Room rental at GAP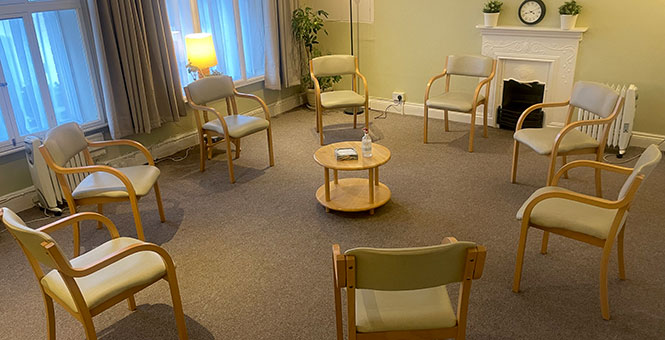 Situated just at the LUAS stop on Abbey Street and a short walk from the new LUAS stop on Marlborough Street, within walking distance of Bus Aras, Connolly Station, Tara Street Station and the Irish Life Car Park, GAP provides a relaxing therapeutic environment to practice Psychotherapy and Counselling or as a venue for meetings and workshops.
---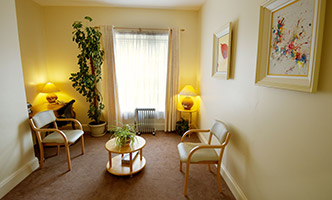 CONSULTANCY ROOMS
GAP has seven consulting rooms which are available to rent by qualified psychotherapists and counsellors for therapy work or by organisations and groups for process work or meetings.
---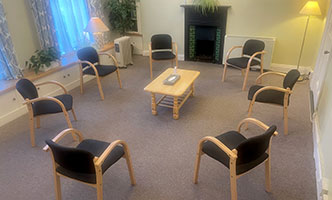 LARGE ROOM
In addition to the seven consulting rooms, GAP also offers a large room which comfortably accommodates 20 people. This room is suitable for workshops, large psychotherapy groups, training courses, seminars or meetings. The Consulting Rooms can be booked in conjunction with the large room as breakout rooms for workshops.
---
Rental Benefits
We currently have rooms available to rent. Block booking and casual renters are welcome. To arrange a visit or for room rates please contact us.
City Centre Location
Competitive rental rates
Weekend availability
Well-appointed and tastefully decorated rooms
Client waiting room
Remote access control from each room
Administrative staff support
Possible referrals from the Practice
Kitchen facilities and tea/coffee available
Communal staff room
Welcoming and collegial environment
---
Clinical supervision
Supervision is a learning process where a psychotherapist engages with a more experienced psychotherapist to review and reflect on their clinical practice as part of their ongoing professional development. Supervision provides a safe context where the psychotherapist can explore concerns regarding their therapeutic alliance with clients and thereby maintain and improve their competency by having their clinical work monitored. This setting also offers an opportunity to explore relationships with other colleagues where appropriate. Clinical supervision usually takes place fortnightly for one hour or as agreed by both parties.
GAP Supervisors provide individual supervision to experienced psychotherapists and counsellors, to those working towards their accreditation and to students. Supervisors are trained and accredited by I.C.P., I.A.C.P. and/or I.A.A.A.C.
If you are interested in making an appointment with a Supervisor, please contact us
---
Clinical group supervision
Group supervision provides all the benefits of individual supervision but also gives group supervisees the experience of sharing and learning from the variety of practices presented. For that reason confidentiality is of the utmost importance. Confidence and competency can increase in discussing work with colleagues and group supervision provides an opportunity to observe oneself in relation to others. The group also offers an opportunity for networking and potential referrals from colleagues. Group supervision sessions are generally between one and two hours depending on the number of supervisees attending.
GAP Supervisors provide group supervision to experienced psychotherapists and counsellors. Supervisors are trained and accredited by I.C.P., I.A.C.P. and/or I.A.A.A.C.
If you are interested in making an appointment with a Supervisor, please contact us